The Catholic Monarchs chose the city of Granada as a burial place, creating, by Royal Decree dated September 13, 1504, the Royal Chapel. It was built between 1505 and 1517 and dedicated to the Saints John, St. John the Baptist and St. John the Evangelist.
The set of buildings, consisting of the church, the sacristy and an entrance hall, began to be built in 1505 by Enrique Egas in Gothic style. Juan Gil de Hontañón, Juan de Badajoz el Viejo and Lorenzo Vázquez de Segovia were also involved in its construction. The chapel was conceived as an annex to the new cathedral that was to be built in Granada after the conquest and capitulation of the Nasrid Kingdom in 1492. However, both buildings are independent today, and their styles are different, because while the Royal Chapel presents forms of the late Gothic, the cathedral was built according to the new Renaissance aesthetics.
The Museum was created in 1913. With the development of tourism in Spain in the second half of the 20th century it became one of the centers of tourist attraction of the city of Granada.
The exterior of the chapel follows the same model as the Monastery of San Juan de los Reyes in Toledo. It has side chapels, a nave in Gothic and ribbed vault. The choir can be seen at the foot with a carpanel arch and a choir loft.
On the way to the presbytery a preconceived lighting effect is created as an idea to symbolize the sun and light with justice (Albertian-neoplatonic sense). There is a hierarchy of the transept dedicated to mausoleum separated by a monumental decorated gate forged by Maestro Bartolomé.
In the center of the transept are the tombs of Isabella and Ferdinand, the work of the Italian artist Domenico Fancelli, and those of Joan and Philip, by the Spanish sculptor Bartolomé Ordóñez.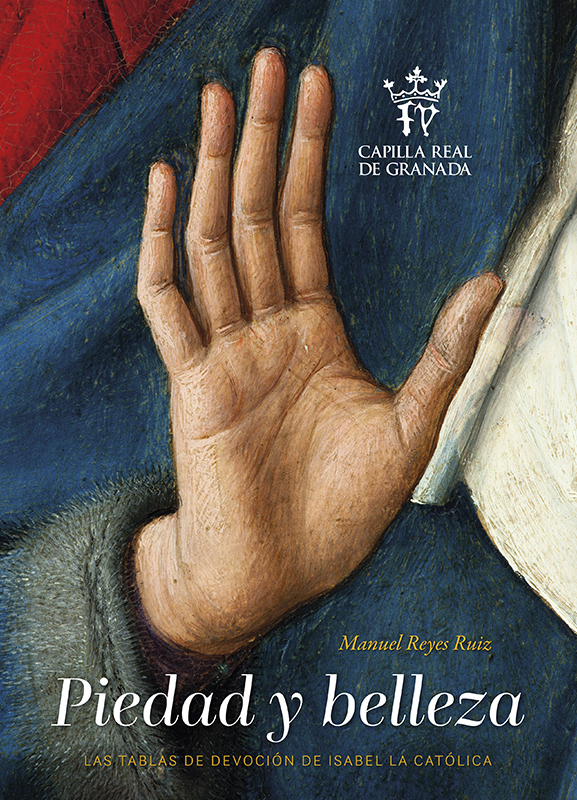 Piedad y belleza. Las tablas de devoción de Isabel la Católica
Manuel Reyes Ruiz
More information